Attention: Makers, clothing & accessories designers, handmade business owners, crafters, artists, and anyone who sells a "physical" product online and wants MORE money coming in the door consistently!
"Sell More Products Online"
All Online, Available Now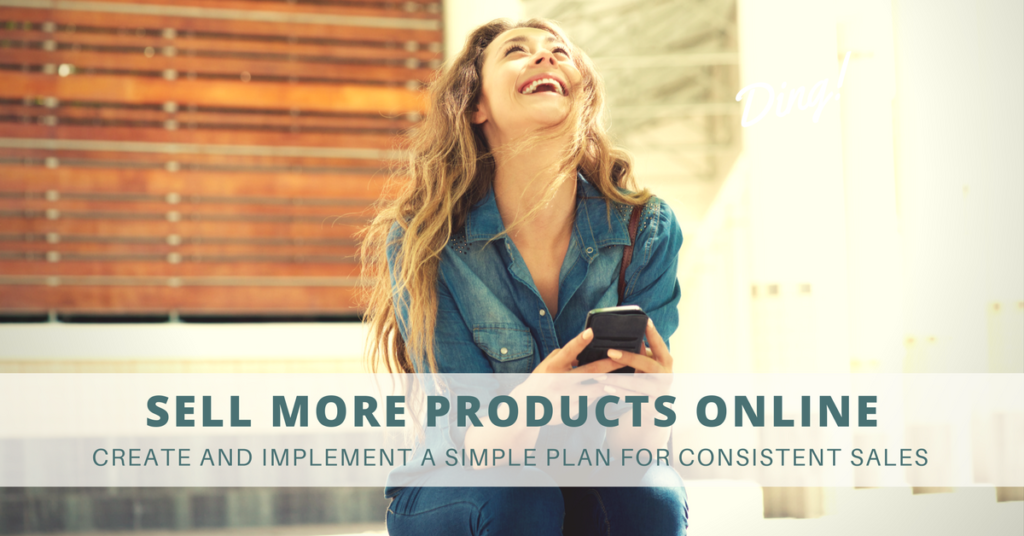 What is it?
"Sell More Products Online" is an online course, available now, at your own pace
The goal is to SIMPLIFY your marketing and sales process
Get more traffic, make more money
Detailed training videos with printable Workbooks for each module to keep you focused and on track
12+ hours of video training  – at your own pace, unlimited access, from any device
LIFETIME access to the course material so you can always go back and review and never feel pressured or rushed
What You'll Learn (see the full curriculum below):
Module One: Choose who you want to sell to, your "perfect" customer
Module Two: Your message – how to attract the "right" people and repel others
Module Three: Find your customers (online & offline)
Module Four: Attract them to your site
Module Five: Sell them stuff, LOTS of stuff
What students are saying about the Sell More Products Online Program…
"My biggest from SMPO win has been really understanding how to market my brand consistently and getting my message across more precisely while taking imperfect action. Now I feel comfortable that I have the tools and ideas to really rock my marketing. This was by far one of my top favorite programs offered by you Jane. So helpful and really opened my mind to the scope of marketing things I can do to promote my business and sell more online!" Dwyne Wycliffe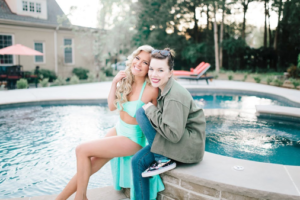 "Before I started SMPO, I felt like I was 
NOT SELLING ANYTHING
. I was so
overwhelmed with ALL the areas
I couldn't decide where to focus. This class spelled it out for me. I love that the course has pre-recorded videos so it made it easy for a gal on the go like me to listen when I was busy. I also loved the community. There is such a vast mix of people with their businesses and
everyone was so willing to help each other out
!" 
Terilyn McQuiston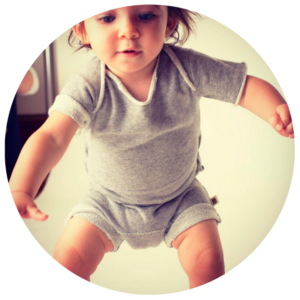 "Before taking the class I
didn't know where to begin
with my marketing.
NOW I have a clear plan of what to implement.
I can get it on the calendar and start doing it. AND, I don't have to second guess myself!"  
Kaye 
Amurao
The Details:
The class is all online and offers rolling admission so you can start any time
Training Modules are pre-recorded, at your own pace, available from any device
You get LIFETIME access the course and can access the material as often as you like for as long as you like
We offer a full 60 day, 100% guarantee
How it Works:
SMPO is an online course – DIY – on your own time
As soon as you register, you will get an email welcoming you to the course and you'll set up your user name and password
When you go to the SMPO course site, you'll see that all modules and bonuses are available immediately, for you to study at your own pace from home, on any device
Training Modules include videos, a printable Workbook, "assignments", templates, scripts, PDF downloads, checklists, and more
Once you're an SMPO student, you'll have the option sign up for monthly support and LIVE access to Jane Hamill for your specific questions, marketing reviews, and up-t0-date "what's working now" info (via the Inner Circle group)
The Inner Circle group is OPTIONAL and the only people eligible to join are those who have already purchased the SMPO course. This way all members have a base of knowledge to draw on
You will have the option to join Inner Circle (for as monthly fee) after you purchase the SMPO course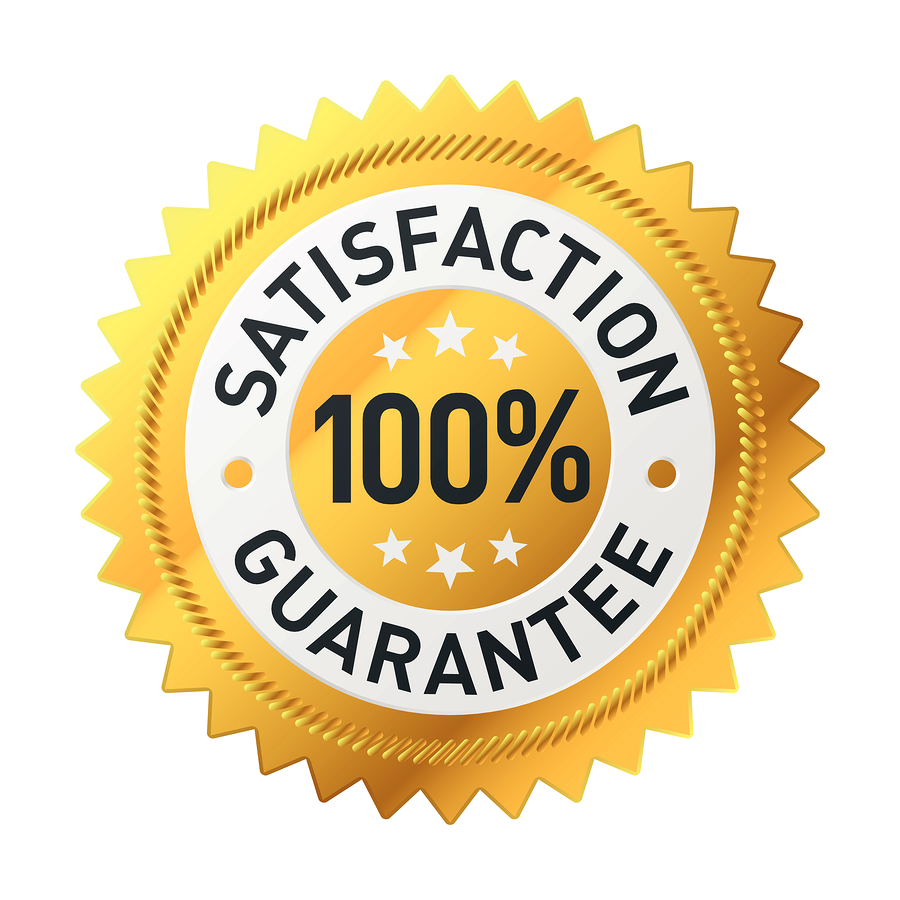 My 100% Personal Guarantee: I'm so sure that this course will provide you with the best information that I have a full guarantee. If this training course isn't awesome for you, I offer a full 60 day money back guarantee. Just email us and we'll process your refund. – Jane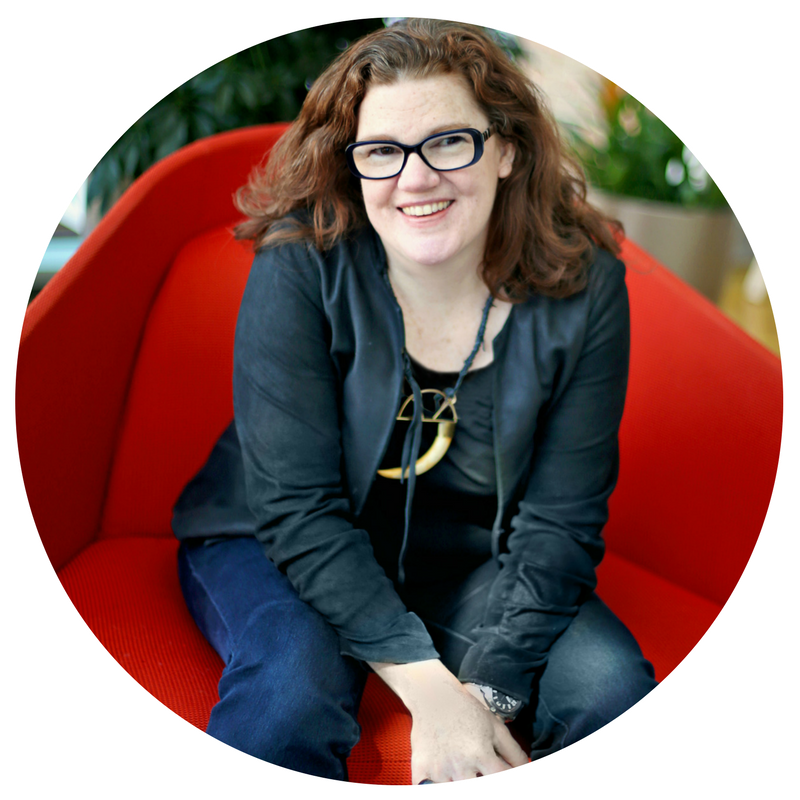 Jane Hamill has been featured in…

Inside the Course – watch the video:
The Curriculum:
Module  1: Your Who
Your 3 step business assessment
Rate your current and past customers
How to determine who you MOST want to sell to
Your Buyer Persona – an ACTUAL person
"A woman walked into yoga class" exercise
Module 2: Your Message
What to say and do on your website so your customer "gets it"
Surveying your customers
3 direct response marketing "triggers" and how to use them
Choosing your keywords
Your specific compelling marketing message that attracts some and repels others – on purpose
A website that converts vs. a website that looks pretty
Module 3: Where to Find Customers
Your "platform" for reaching potential customers and how to keep it simple and do-able
The process  of lead generation and capturing leads
Your content marketing strategy (not as hard as it sounds)
The strategy of OPC – other people's customers; who already serves your customer, your indirect competition
How to research online and offline to find the "right" people
Module 4: Attract Your Customers to Your Site
How to get "qualified" traffic to your site
The 48%: How to capture emails from non-buyers
The 6 step process of creating content that leads to sales
Turning a lead into a paying customer
Your simple content planner, week-by-week, to automate pieces of your marketing
Module 5: Sell Them Stuff
Selling through email, social media, and offline
Selling evergreen products vs. seasonal products
Abandoned carts and what to do about them
Why most people don't buy the first time and what you can do about it
The 3 vital parts of every single email you send to your community
Creating your lead magnet to grow your audience and list
BONUSES
Visual content creation – 6 free or cheap resources to look like a pro without hiring an expensive graphic designer
Influencer marketing (Instagram, YouTube, Pinterest, etc.)
Graduation gift! Brand new "SMPO Vault" with all the most common marketing questions and the answers all in one place, at your fingertips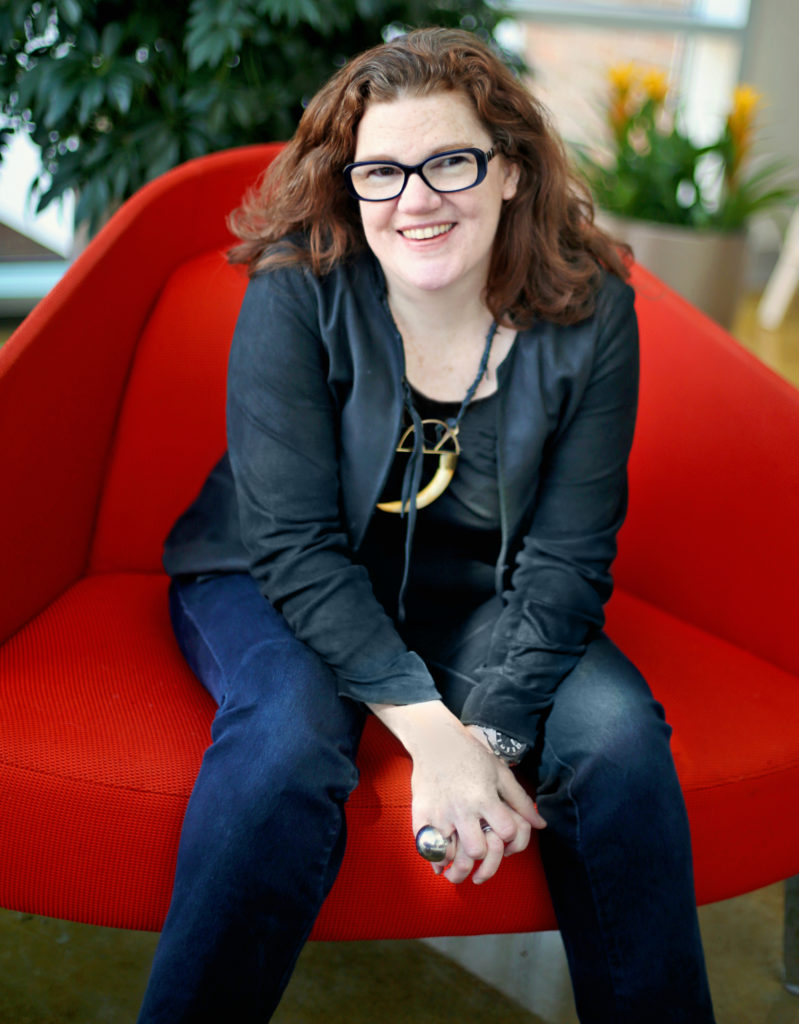 About Your Instructor, Jane Hamill 
Designed the Jane Hamill womenswear line for 14+ years and owned her boutique for the same time period (cleverly named Jane Hamill)
Sold the Jane Hamill line in her own shop in Chicago and wholesale to Bloomingdale's, Saks, Marshall Field's (now Macy's), Mark Shale, and numerous specialty stores
Jane's collection was represented in 5 showrooms across the country
Designed a line of bridesmaid dresses called Dress Fancy
Great press over the years including CNN, Entrepreneur, InStyle, Lucky, Chicago Tribune, McCall's, National Public Radio, FOX national TV,
Did an essay for NPR's This I Believe series – also in the book of essays. The topic? Barbie!
Sold design biz and retail store in 2007 – 14 years and 2 kids later
Started consulting with retailers in 2007 (with Retail Mavens) re: inventory control, cash flow, open-to-buy #'s, marketing their business
Started Fashion Brain Academy and Jane Hamill Consulting in 2009
Helps creative entrepreneurs through online courses, group coaching, Masterminds, private coaching, and public speaking.
Adjunct faculty at Columbia College
Enough, enough…you get the idea
FAQs
Q) When does the course start?
A) The course is available now (rolling admission) and as soon as you register, you get access to ALL training modules and materials. You can binge-watch, do one module per week or per month — it's totally up to you.
Q) What if I have questions – can I get help? 
A) Yes and no… When you purchase the SMPO course, you are getting the course to do on your own. However, after you register, you are eligible to become an "Inner Circle" group member. The Inner Circle is a paid membership, monthly, and offers LIVE webinars, marketing reviews, a private Facebook group, and members-only monthly training.
Q) If my e-commerce site isn't ready yet, should I sign up?
A) Probably not. You won't be able to implement what you learn as we go, and that's a disadvantage. The decision is yours, of course, and you do get access to the training modules for the LIFETIME of the course.
Q) How long do I get access to the training material?
A) Unlimited LIFETIME access to all training materials.
Q) What if I live outside the U.S.? 
A) Great! Everything is online and accessible on any device.
Q) Does what you teach actually work?
A) It works if you IMPLEMENT what you learn, get answers when you're stuck, and take "imperfect action" every single day. Just signing up for the Course will not help you. Please read the reviews from former students to see it it's a fit for you.
Q) What if my product isn't "fashion-y"?
A) That's cool. I'm not that "fashion-y" either. This program can work with any product in any niche, If you sell hammers online, I'll help you sell more hammers.
"Sell More Products Online"
Your Investment: $497